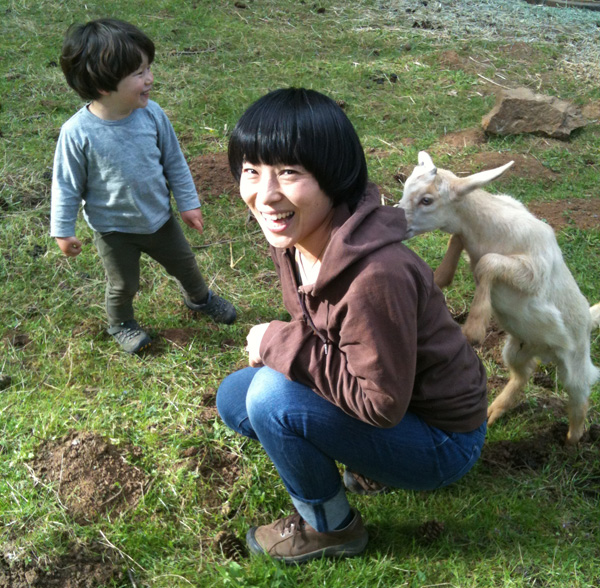 Hello! My name is Ayumi Piland, I create paintings, drawings, and illustrations under the name Ayuyu. I also collaborate with my partner under the name APAK ( apakstudio.com) . I was born and raised in the country side of Saitama, Japan until I came to the USA for collage. I graduated from Kendall College of Art&Design with BFA in Illustration major in 1999. After exploring the world to find a new home, my husband and I landed in Portland Oregon. Since then our family has grown we have a 3 year old son and two boston terriers. I am excited about my life and ready to explore in and out of myself and beyond through art.
My work is focused on communicating love, compassion, friendship, relationship and harmony. Exploring the interrelationship of people, animals, nature, and the universe and noticing what's surrounds us as individuals and as the whole is essential to me. It would be a great achievement if I could remind people how precious our lives are and give them a smile for the day.
I have worked with many wonderful clients as below and am looking forward to work with many more!
Chronicle Books
Little Otsu
Melville House
Nickelodeon Magazine
Penguin Books UK
Poketo
Portland Monthly
Santa Fe Newspaper
Please feel free to contact me for any questions and opportunities.
ayuyu@apakstudio.com