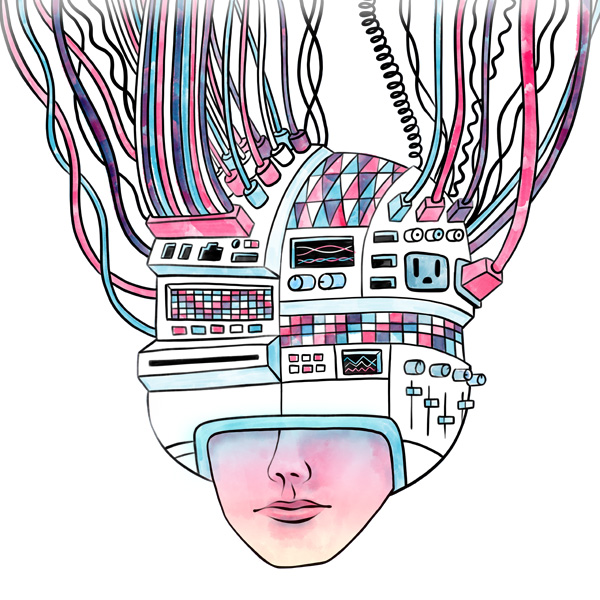 Imagination Helmet
A series of gouache paintings and collage exploring the concept of an wearable device to help humans connect to the universal consciousness that lies within us all. The unit is completely self contained and always connected to source. When worn for extended periods of time the user experiences a deep sense of peace, calm, and energy revitalization. The paintings are documentations of the viewers experiences. Please get in touch if you have any experience launching a product line into the mass market.
Rainbow Machine

A series of gouache paintings about my friends the Imagination machines. They are funny little gizmos that pop in and out of our tangible world. They're our allies, able to help us, guide us, and surprise us. They are a link to the metaphysical world with the power to direct energy which flows like a stream just beneath the surface of our perception like the rainbow currents of the universe.

Editorial Illustration
I love translating ideas and words into images! There is something very satisfying about coming up with a solution that communicates the essence of an article visually. My focus tends to be on science and technology. My clients include, Wired, Fast Company, Popular Science, Ready Made, Business Week, Fortune, PC Magazine, Entertainment Weekly, Premier Magazine, and Business 2.0.